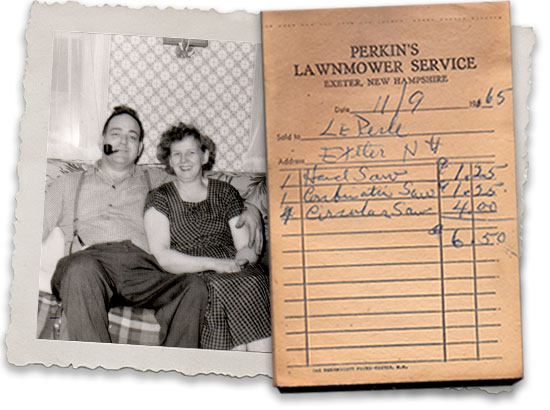 Humble Beginnings
Founded in 1950 in an old New England carriage barn by John C. Perkins Sr., the company began in humble circumstances. John's kitchen table often doubled as a workbench, much to the dismay of his wife, Evelyn. But what started as a basic blade sharpening and motor repair business quickly gained momentum, and John found himself increasingly attending to maintenance needs of customers near and far. By the mid 1950s, John began to sell real mowers, first representing the Toro company. Firmly focused on sales, John Sr. grew the business until his passing in 1979. Prior to his passing, he handed off the torch to his son, John Jr.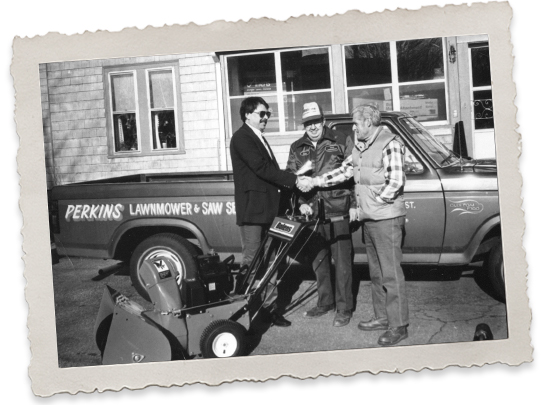 Sustained Growth
Throughout the 1980s and 90s, John C. Perkins Jr. expanded the business's reach into southern Maine and northeastern Massachusetts. As the power equipment industry grew, so did John's business. In order to keep up with customer demand, John C. Perkins Jr. continued to add major product lines to the dealership.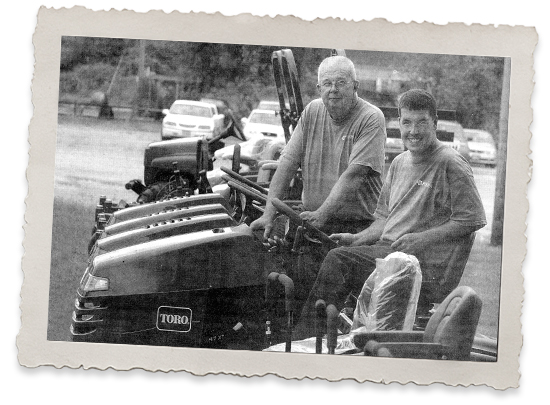 The Next Generation
While John C. Perkins Sr. has passed, the spirit of ingenuity that he forged in that old barn has today grown into a generations-old enterprise. John C. Perkins Sr. instilled his passion for his business into his son, John C. Perkins Jr., and grandson, Keith Perkins, who jointly run the business today. Keith has been instrumental in guiding the company's growth through the early 2000s. And, by all accounts, the fourth generation of the Perkins family is already helping around the dealership.